Welcome to NLW Media Solutions Remote Access Page
Introduction to NLW Media Solutions Remote Support Process.
THE SOFTWARE
We use the well-known and trusted Program called Team Viewer to connect remotely and work on your PC.
WHAT IT DOES
This allows us to access and view your screen over the internet as if we were physically sitting in front of it, but unlike many other remote programs there is no time consuming or risk-laden installation process.
WHY IT IS SECURE
We use this particular remote connection Program in order to maintain our client's online security. Once the software has been used and shut down it generates a new unique ID and Password for the client upon restart and we can no longer gain access without the client's consent. This process ensures that the client is guaranteed ongoing system security as only if they choose to forward the new unique ID and Password to us are, we able to access their system again. To get started just press the Blue Button below and follow instructions
---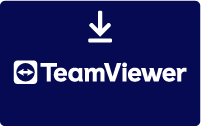 NLW Media Solutions LTD Remote Support